Agent Partners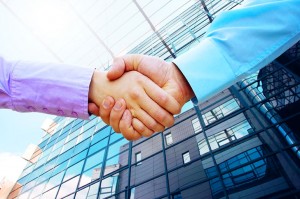 Insurance Marketing Corporation is committed to providing you with the most innovative and cost-effective solutions for your clients. Our sales team understands the insurance industry through hands on experience and vision. Your personal account executive can provide you with as much or as little assistance as you need. Our underwriting team will review your applications for missing and/or additional information, cutting down on your over all processing time. Our service team provides you with quick, personalized service, answering many questions within one phone call rather than call after call to the insurance company. We know that for our agents to be successful, we must continue to provide outstanding customer service and offer competitive products and services. That is why so many agents have chosen us to complement and strengthen their business.
Insurance Marketing Corporation offers a variety of partnership options; from long term commitments to one-time referral opportunities. Whether you would like to remain an independent agent, simply refer a client or you would like to join our team, we have a program built to meet your needs.
To learn more about our Agent Partner Program, contact us today at 800-553-0067 or email us at partners@insurancemkting.com.