Employer Groups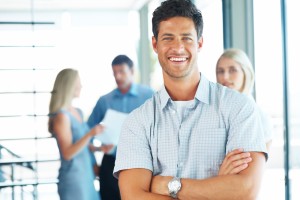 At Insurance Marketing Corporation, we understand the importance of having a health insurance plan that protects your employees and your bottom line. With soaring medical costs and ever changing government regulations, employers need someone that they can count on to answer the tough questions and to offer real world solutions at an affordable price.
There are many considerations to take into account when trying to choose the right coverage for your business. How is health care reform going to impact my business? What types of coverage do I need? What is the best plan for my employees? Our dedicated account executives, will work closely with you to answer these questions and more. We offer:
Our company has been very pleased with the services provided by Insurance Marketing Corporation. Our agent is very personable and goes out of his way to take care of our needs in a timely manner. He is always very professional and courteous and extends his "I will take care of it for you" attitude above and beyond his responsibilities. Thank you! ~ Nanci Smith
Comprehensive Medical Plans
Short Term Medical Plans
High Deductible Plans with Health Savings Accounts (HSA)
Dental Insurance
Vision Insurance
Disability Insurance
Life Insurance
Long Term Care
Insurance is complicated. We understand. That is why it is so important to make sure that you choose an agency that stays by your side. Our service team works as an extension of your human resource department providing you and your employees with quick, personalized service, answering many questions within one phone call rather than call after call to the insurance company. Our service team can answer questions about claims, eligibility, provider networks, plan design, pharmacy issues and more. At Insurance Marketing Corporation, we make insurance easy. Contact us today to see how we can help you!