Individuals & Families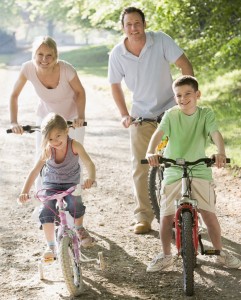 At Insurance Marketing Corporation, we understand the importance of having a health insurance plan that protects your health and your financial well being. With soaring medical costs and ever changing government regulations, who can afford to leave their health and wellness to chance.
There are many considerations to take into account when trying to choose the right coverage for you and your family. We specialize in helping individuals and families save on health care coverage from the top insurance carriers in the country and, unlike most insurance agents, we are not tied to any one insurance carrier. Our dedicated account executives, will work closely with you to customize an insurance plan through a carrier that will fit your needs.
We offer:
After searching many different Health Plans, my husband and I decided to go with Priority Health. The insurance is great, and affordable for our family.  Our agent came over and spent lots of time going over different plans with us. He is truly caring, and very concerned that we are totally satisfied with our Health Plan. He calls me quite often just to make sure that we don't have concerns or issues. In all the years with our family and different Health Insurances, we know now that we made the right decision with Priority Health and Insurance Marketing Corporation. ~ Cindy Yono
Comprehensive Medical Plans
Short Term Medical Plans
High Deductible Plans with Health Savings Accounts (HSA)
Dental Insurance
Vision Insurance
Disability Insurance
Life Insurance
Long Term Care
Insurance is complicated. We understand. That is why it is so important to make sure that you choose an agency that stays by your side. Our service team provides you with quick, personalized service, answering many questions within one phone call rather than call after call to the insurance company. Our service team can answer questions about claims, eligibility, provider networks, plan design, pharmacy issues and more. At Insurance Marketing Corporation, we make insurance easy. Contact us today to see how we can help you!